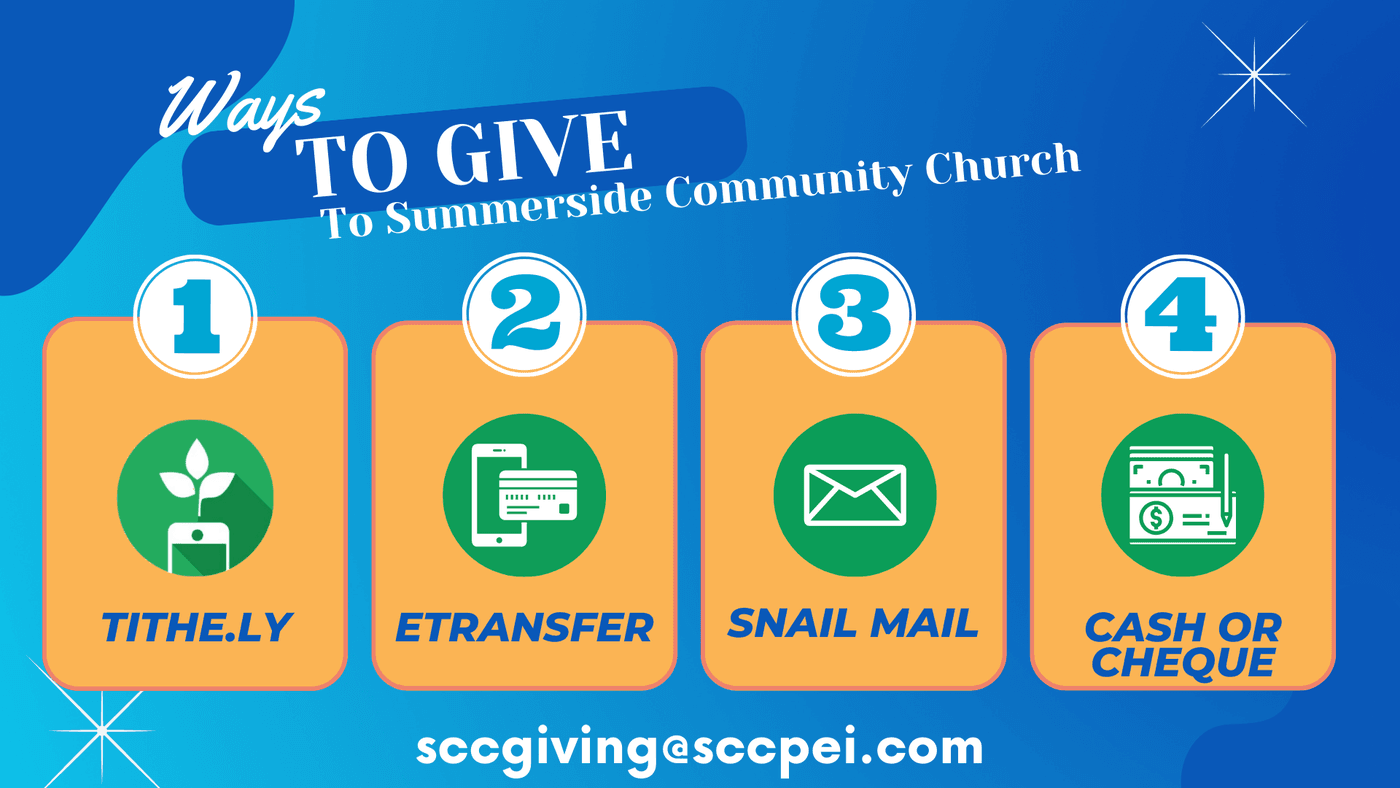 We offer multiple options for giving your cash or cheque:
Envelope Drop-off: Located at the hub, there is a box where you can fill out an envelope and securely deposit your cash and cheque.
Mail-in Option: Alternatively, you can choose to mail your cheque to 150 Industrial Crescent, Summerside, PE C1N 5N6
Church Office Drop-off: If you prefer a direct approach, cash and cheques can be dropped off at the Church Office between 9:00 am and noon, Monday through Friday.
After-Hours Drop-off: For added convenience, there is a locked box outside the office door where offerings can be securely deposited outside of regular office hours.
NOTE: When filling out your envelope, please make sure you indicate the areas of giving where you want to contribute.