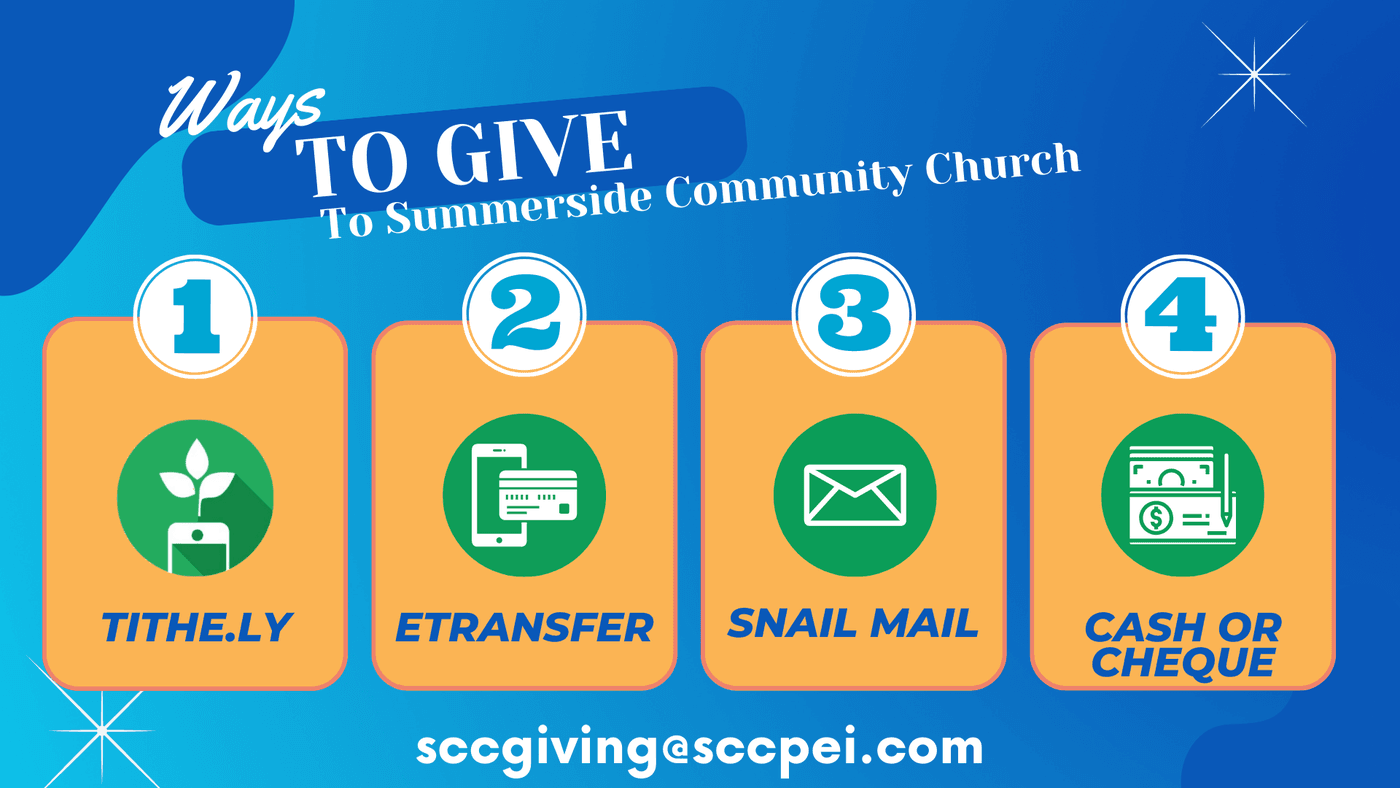 Please review the following information before using this method of giving.
Set up and use your bank's eTransfer methods as per your bank's requirements
Please make sure we can tell that it is 'you' we are getting money from. If you have used a first name or an alias or a different name on your bank account, we will not know it is you and you will not get a tax receipt for your tithing/giving. Possible solution— send a follow-up email to sccgiving@sccpei.com after sending the eTransfer if your account doesn't clearly state your name.
The email you are sending your giving to is — sccgiving@sccpei.com *This email address is registered with our bank account so you will not be asked to provide a security question
You are sending your money to — Summerside Community Church
At this time all money given using this method will go into the General Fund.
Note: The general fund is what allows us to keep doing what Summerside Community Church does for ministry. Everything that happens on a Sunday and throughout the week is paid for by this fund. It may not sound exciting but it's the fund that allows us as a church to do the work we are called to do.