Upcoming Events
JULY
Summerside Community Church 2019 Annual Report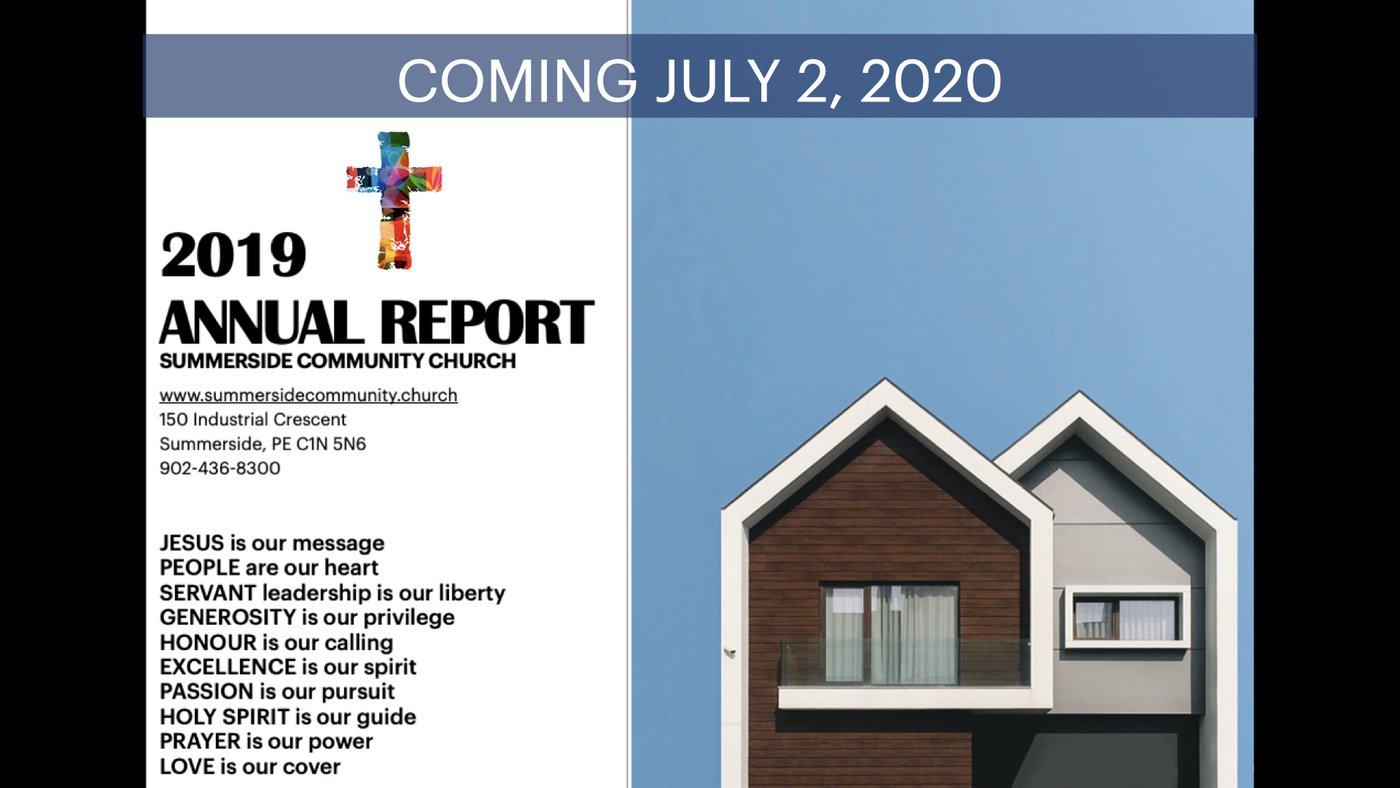 Join Andrew, Tracy and the Elders for a presentation of the 2019 Annual Report, Covid-19 and Elder updates on Thursday, July 2, 2020, from 7:00 - 8:30 pm on Zoom. If you are not able to join the call, the recording is now available below. If you do have questions we ask that you submit them at the link below and we look forward following up with you.
◻️◻️◻️◻️
The Table // A Place For Women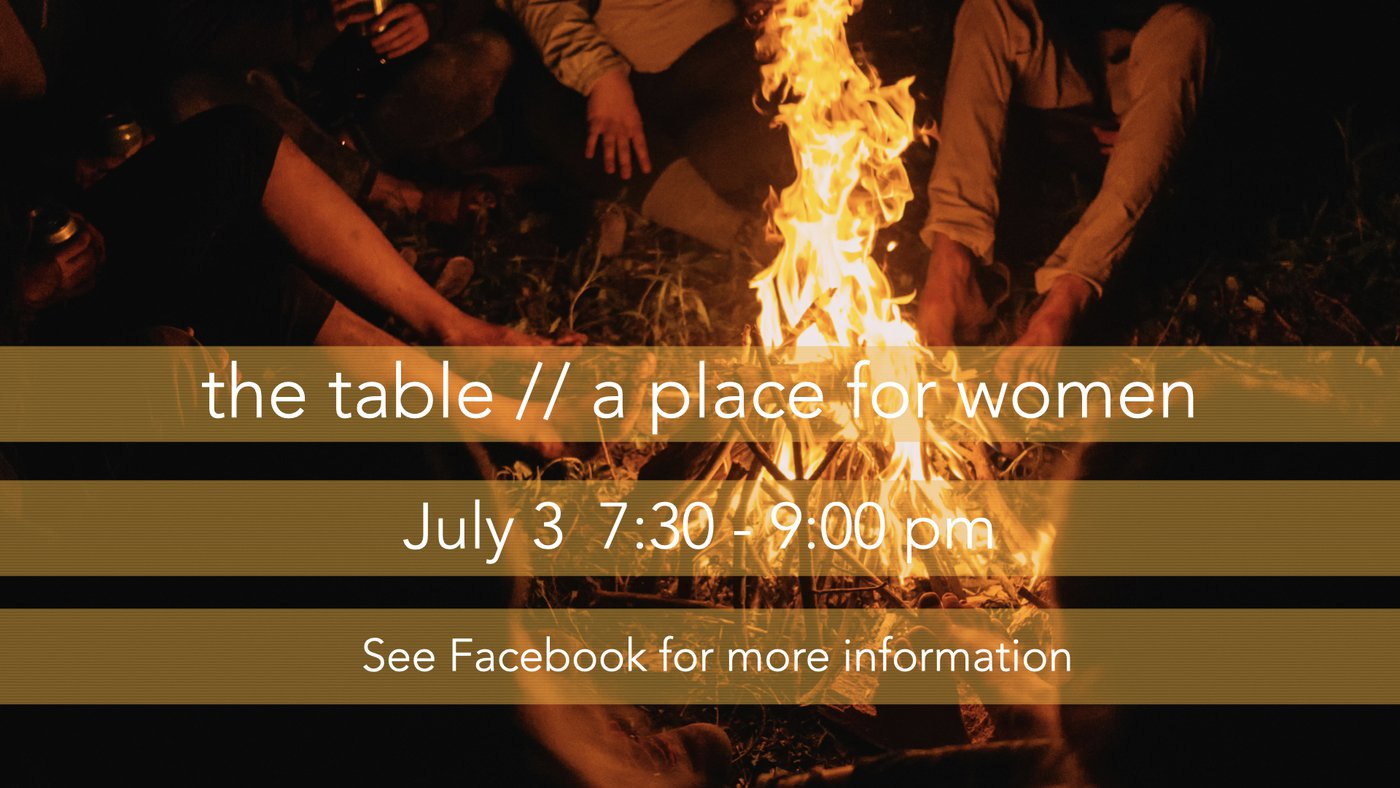 Join us on Friday, July 3 at 7:30 pm.
The Table for July will be an in-person meeting around a campfire.
Be sure to check Facebook for the latest information
◻️◻️◻️◻️
Baptisms at Chelton Beach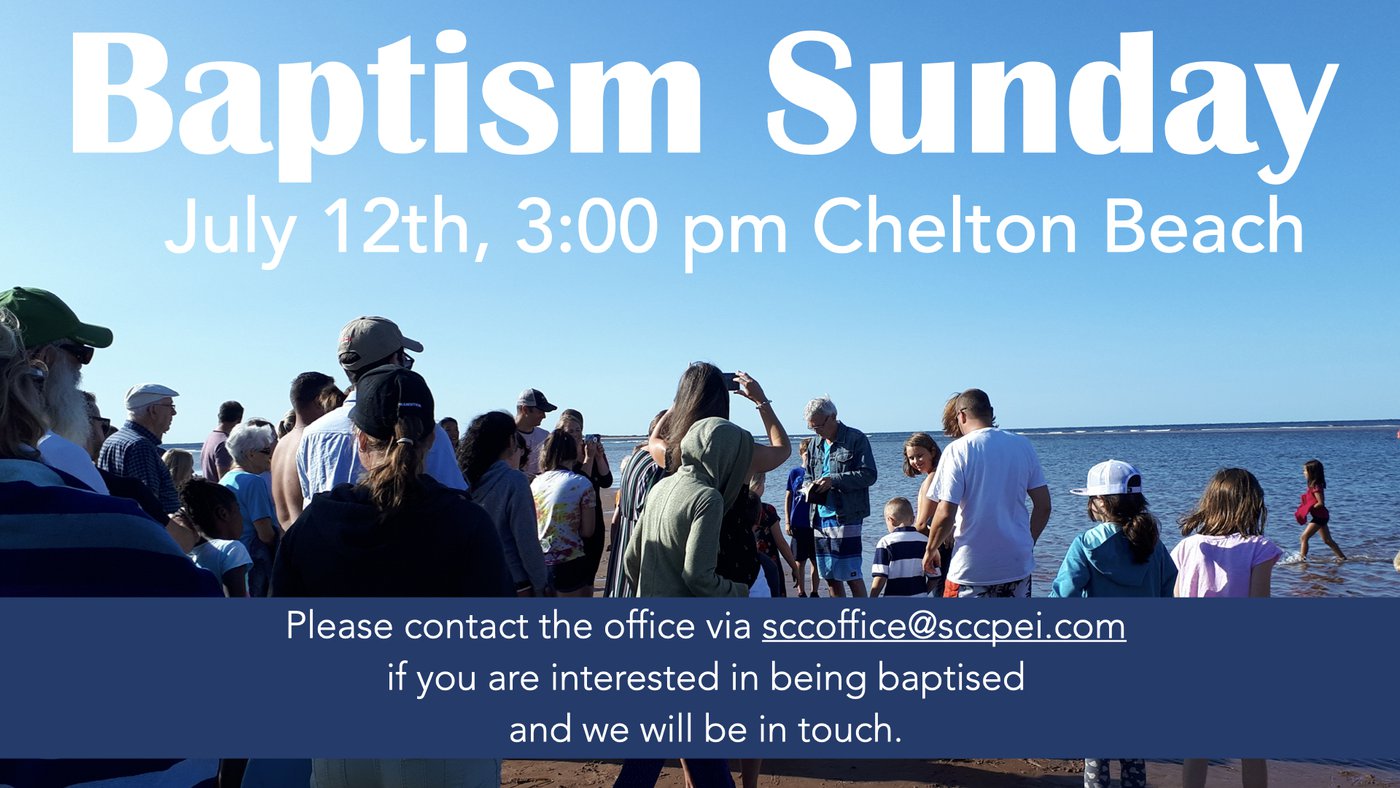 Encounter: New Wine Worship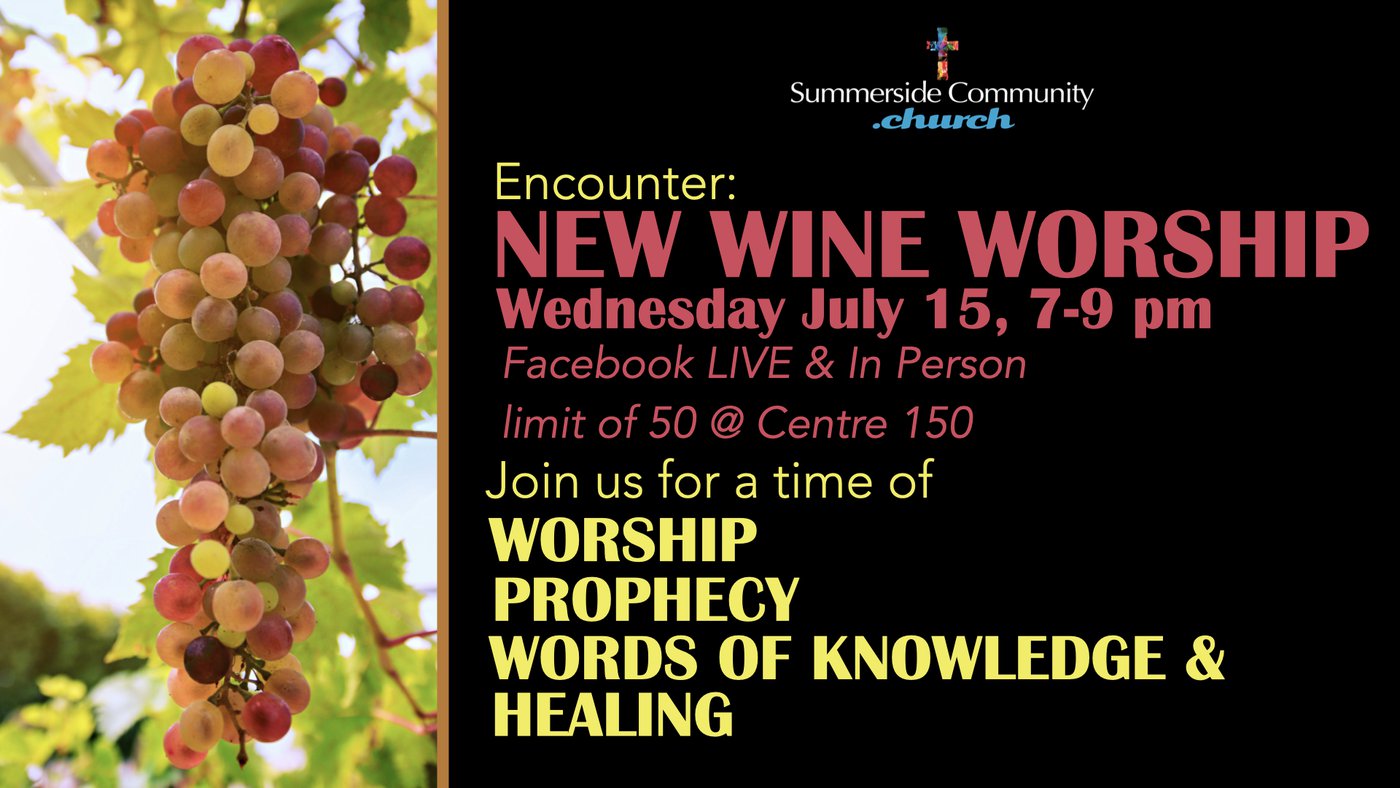 For this event, we are offering an in-person experience while following the instructions of Renew PEI Phase 4.
We are very excited to be able to meet in person. Since this is our first event under Covid-19 restrictions, we want you to have an idea of what to expect. We ask that everyone be kind, thoughtful and respectful of the restrictions and the space we occupy while gathering together. If after reading the information below you are not comfortable with the requirements, please feel free to join us online as usual.
Each person attending will need to be registered online prior to arrival. We are limited to having 50 people in the building. All volunteers, staff and participants must register.
When registering online, one family member may register for others living in the same household who will be arriving with them. Each group will be assigned seating based on the number of people entered online. Each group will be placed in the room following the required social distancing guidelines.
Only those who register are allowed to enter.
On the day of the event, if you are ill, please do not come to Centre 150.
Plan to arrive early with all household members present.
Please be mindful of social distancing while on the entire property.
When arriving, please follow the instructions on doors, floors, signage and from those who are there to help.
Be prepared to sign, date and complete a form as required by the government of PEI.
Singing is restricted to being 12 feet apart. We encourage you to hum or sing wearing a mask while physically distancing at 6 feet apart.
We know this is very different and it may feel odd. Our goal is to be as safe as possible while worshipping together. In order to meet, we are required to keep certain records for contact tracing should someone show signs of illness later. Most of all, we want to be able to do this again, and again and be successful while keeping everyone as safe as possible. We look forward to worshipping with you in person on July 15.
Please review the restrictions carefully. Registration will open July 2nd and be available until July 12.
◻️◻️◻️◻️
On-going Ministries