Parent Resources
*not all resources have been reviewed by Youth Pastor.
Books To Borrow!
Email Pastor Colby if you would like to borrow a book on this list!
colby.lidstone@sccpei.com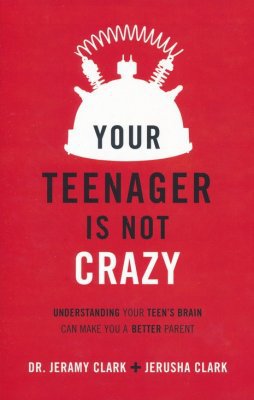 Your Teenager Is Not Crazy: Understanding Your Teen's Brain Can Make You a Better Parent
Struggling to understand your teens' ups and downs? Put on your hardhat because you're about to enter a construction zone! Pairing the latest brain research with scriptural principles, the Clarks walk you through the radical physical remodeling of the adolescent brain to help you guide your children in developing creativity, individuality, and self-awareness.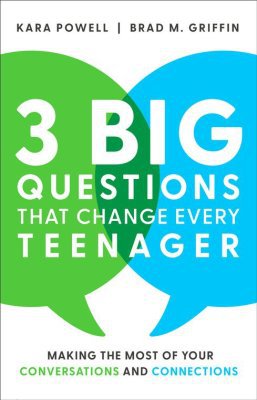 3 Big Questions That Change Every Teenager: Making the Most of Your Conversations and Connections
Who am I? Where do I fit? How can I make a difference? Teens often struggle with questions of identity, belonging, and purpose---and Powell and Griffin can help! Drawing on in-depth interviews with 1,200 diverse teenagers, they offer parents, pastors, and youth leaders practical, proven strategies to help kids recognize their specific role in God's story.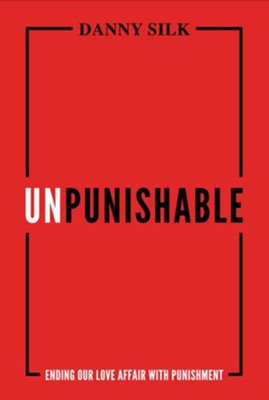 Unpunishable: Ending Our Love Affair With Punishment and Building a Culture of Repentance, Restoration and Reconciliation
Two thousand years ago, Jesus Christ revealed the Father to humanity, not as an angry punisher of sinners, but as a merciful forgiver bent on reconciliation with His lost sons and daughters. Through Christ's perfect sacrifice, the Father ensured that inside this reconciled relationship with Him, nothing we could ever do could separate us from His love. He made us unpunishable. Yet the body of Christ struggles to create a relational culture that accurately reflects the heart of the Father--a culture of mature love that drives away the fear of punishment (1 John 4:18) and leads people who sin on a journey of repentance, restoration, and reconciliation. In fact, the fear of punishment often seems to have the strongest hold at the leadership level in most churches. Many leaders live in isolation and performance, and often burn out or crash morally, because they believe that if they have any problems, they will be punished--a belief that is too often realized. At the same time, these leaders struggle to see how they can lead and protect people without using tools of punishment when people sin. Unpunishable is a call to all believers, but especially leaders, to end our dysfunctional love affair with the fear of punishment and build a relational culture that empowers people to walk in the light of freedom and love, own and clean up their messes, and mature into sons and daughters who look like the Father.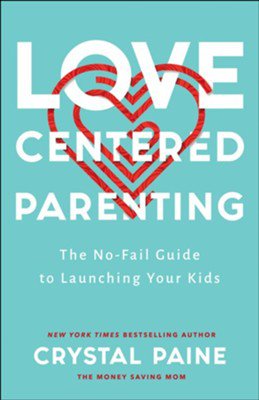 Love-Centered Parenting: The No-Fail Guide to Launching Your Kids
Do you worry that you're "messing up your kids"? Are you concerned about their futures? As a mom of four, Paine understands---and shows you how to parent with grace, rather than merely a system of rules. Here she shares four critical choices we make as parents, a no-fail secret for launching your kids, and more.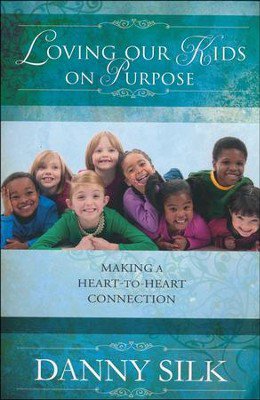 Loving Our Kids on Purpose, Revised Edition: Making a Heart to Heart Connection
Loving Our Kids on Purpose shows you how to plant in your children the principles of the Kingdom of God and a heart for the Lord. The easily implemented plan introduces paradigms, perceptions, skills, and ideas that help parents reduce fear by eliminating the tool of punishment and strengthening the hearts of their children to fulfill their destiny.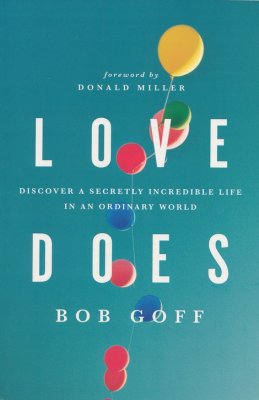 Love Does: Discover a Secretly Incredible Life in an Ordinary World
In Love Does, Bob Goff shares remarkable stories from his life and shows how living and loving to the fullest is the best way to make Jesus known in this world.
Remember the joy and excitement as a kid of being invited to a big party? You felt valued, included, wanted and ready to have a good time. Goff believes that every day of life can be lived with the same childlike enthusiasm and sense of humor. Whether you've travelled to meet dozens of world leaders with your kids, and started a school in Uganda like Goff, or are simply seeking a new perspective on the Christian life, you'll learn that love is a verb, not just a feeling. His insights and joyful reflections will help you discover what it means to live as Howard Thurman intended when he said, "Don't ask what the world needs. Ask what makes you come alive, and go do it. Because what the world needs is people who have come alive."
Guiding the Next Great Generation: Rethinking How Teens Become Confident and Capable Adults
Were you born in the 20th century? You may feel the "generation gap" widening between you and the emerging cohort born in the 21st---but they need you. Catherman helps you offer support and make meaningful connections with younger people, define what values you want to pass on, and learn how to communicate effectively!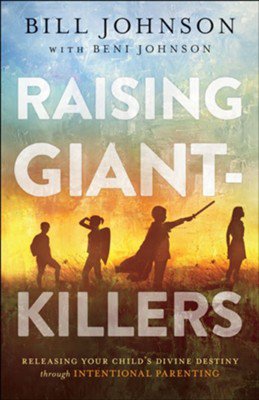 Raising Giant-Killers: Releasing Your Child's Divine Destiny through Intentional Parenting
Empower youngsters to make a difference in themselves and the world! The Johnsons help you gain the wisdom and practical tools needed to shape your children's hearts, minds, and values. As you equip kids to slay this fallen world's "giants," you'll encourage them to become the God-honoring men and women he created them to be.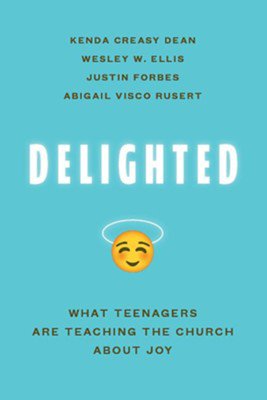 Delighted: What Teenagers Are Teaching the Church About Joy
What would youth ministry look like if it were based on a pursuit of authentic Christian joy?
Joy is not often a word young people associate with church—but it should be. By reimagining three common practices in youth ministry through the theological lens of joy, veteran youth workers Kenda Creasy Dean, Wesley Ellis, Justin Forbes, and Abigail Visco Rusert demonstrate how to shift this association and become more honest about what youth ministry can, and can't, do to support young people and their faith. Grounding youth ministry in joy rather than in fear also models a way forward for the church. It reminds us that youth ministry is not a tool for anxious congregations to use to ensure their survival. Rather, youth ministry—like all ministry—is a way to help people name and experience God's delight, free from fear and anxiety about their futures.
Delighted is the first book to emerge from the Yale Center for Faith and Culture's Adolescent Faith and Flourishing project, offering a sustained reflection on joy's practical importance for youth ministry. With reflection questions offered at the end of each chapter, Delighted is easy for youth ministers, volunteers, and pastors to pick up and use immediately—tapping into young people's instinctive desire for joy for the entire church, as well as for ministry with teenagers.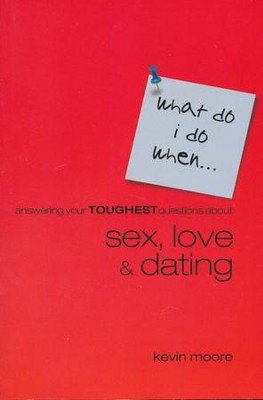 What Do I Do When?: Answering Teens Toughest Questions About Sex, Love, and Dating
Love and dating can be really confusing, and everyone has questions about it but sometimes these questions are too embarrassed to ask. Look no further; this helpful little book is filled with answers back by God's word to your questions about sex, love and dating. Learn what to do if your parents won't let you date, what you should do if you go too far, what to do when you're dumped, and more!