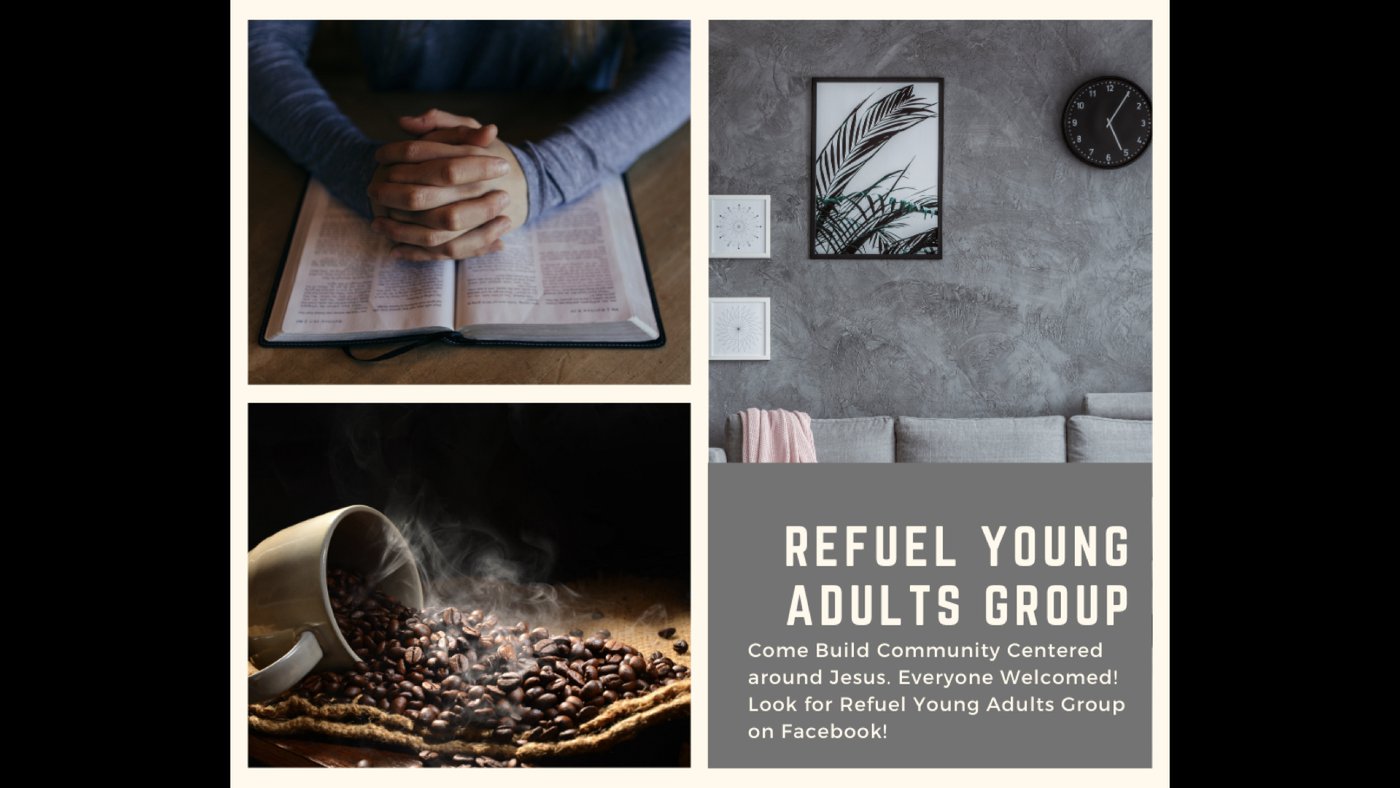 REFUEL IS TAKING A BREAK FOR THE SUMMER.
Check out our Facebook page for our latest information.
This is a place where adults 18-28 can come and build Jesus centered community while exploring important topics about life and Jesus.
Everyone is welcome to attend! Stay up to date by joining our Facebook page.