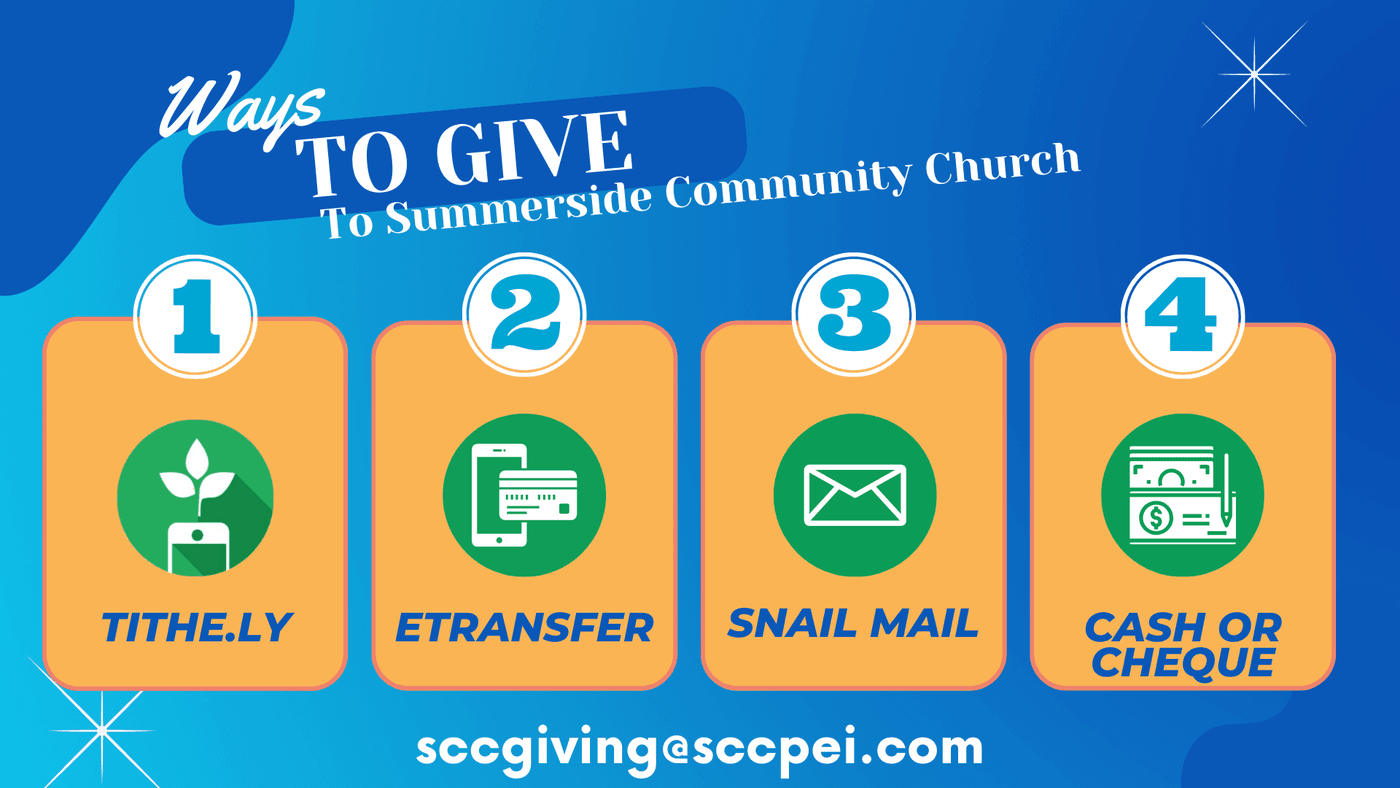 It's as simple as 1, 2, 3!
Download the tithe.ly app (Search for tithe.ly in the app store and click install).
Then, search for Summerside Community Church.
Once you've found us, simply click "Give" to start.
You can give from any smartphone, tablet or computer, without installing an app. Just click on the button below and give now.
Tithe.ly is secure. All financial information is encrypted and stored by our banking partner to PCI DSS Level 1 compliant standards. Additionally, Tithe.ly forces HTTPS for all transaction services using TLS. Please see the FAQ section on the Tithe.ly website for more information.