Generosity Is Our Privilege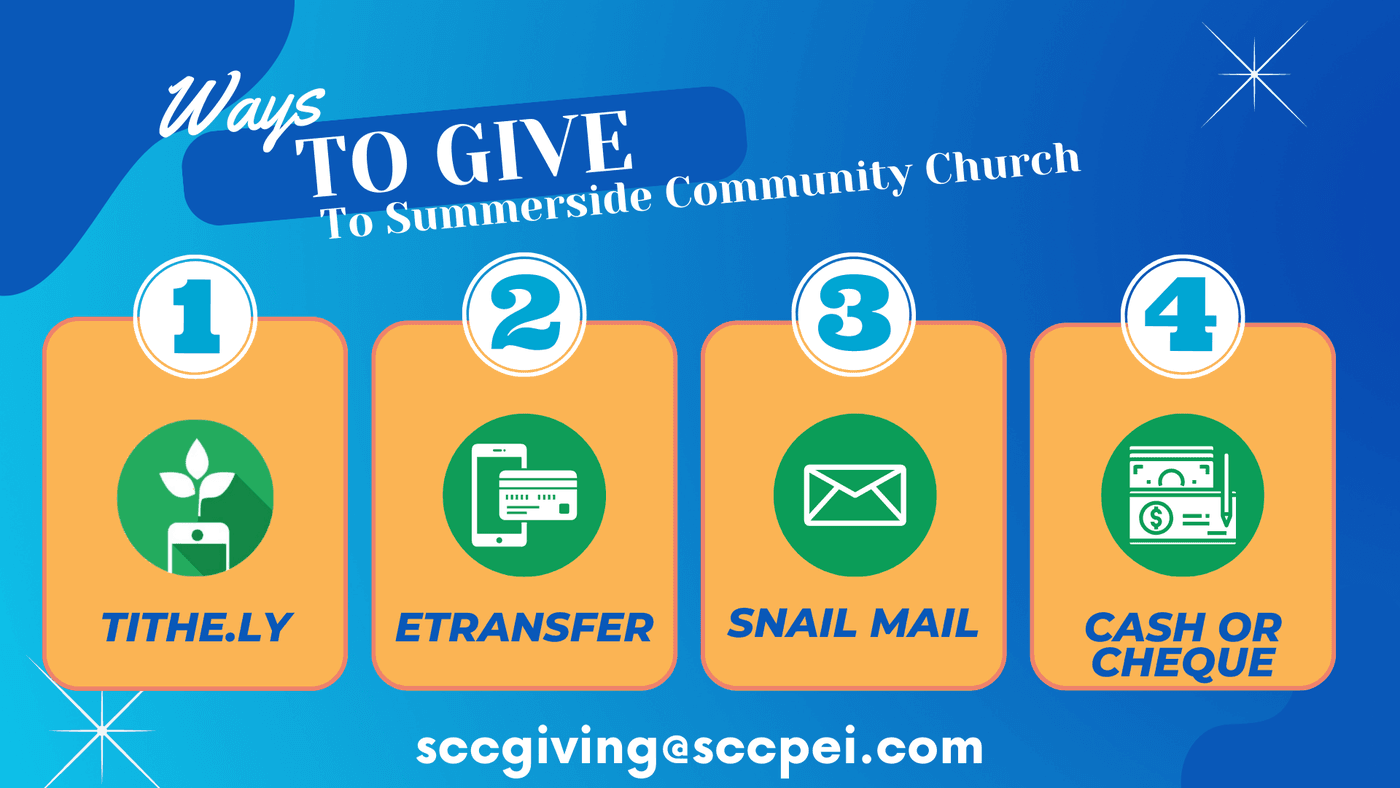 We rely on your gifts & offerings to do the work we do.
We value extravagant giving - loving God. We believe with all our hearts that wherever God guides, He provides (Acts 20:35; 1 Cor. 15:58; Col. 1:10). We desire to make available all we possess for the building of the Kingdom and recognize that we hold all things from God in trust. We know that material possessions tend to possess us by becoming our security or source of anxiety. By returning the tithe (Matt. 23:23; Mal. 2:10) we are reminded of Who our provider is. We give according to our willingness (Luke 21:1-4), sacrificially (Luke 10:29-35), freely (Matt. 10:8), cheerfully (2 Cor. 9:7) and consistently (1 Cor. 16:2).
Restricted Gift Policy
Spending of funds is confined to Summerside Community Church approved programs and projects. Each contribution directed toward an approved program or project will be used as restricted with the understanding that when the need for such a program or project has been met, or cannot be completed for any reason as determined by Summerside Community Church, the remaining restricted contributions will be used where most needed.