With this in mind, we constantly pray that our God will empower you to live worthy of all that he has invited you to experience. And we pray that by his power all the pleasures of goodness and all works inspired by faith would fill you completely. 2 Thessalonians 1:11
◽️◽️◽️◽️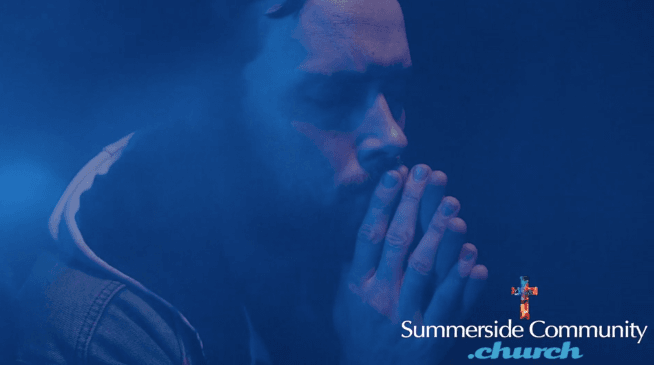 PROPHECY, WORDS OF KNOWLEDGE AND HEALING
Josh & Erin Hoffert are available to pray with you Tuesday's at 2:00 pm (ADT). Click on the Facebook LIVE link and enjoy an encouraging word or ask for prayer for a specific instance.
◽️◽️◽️◽️
Pray for Canada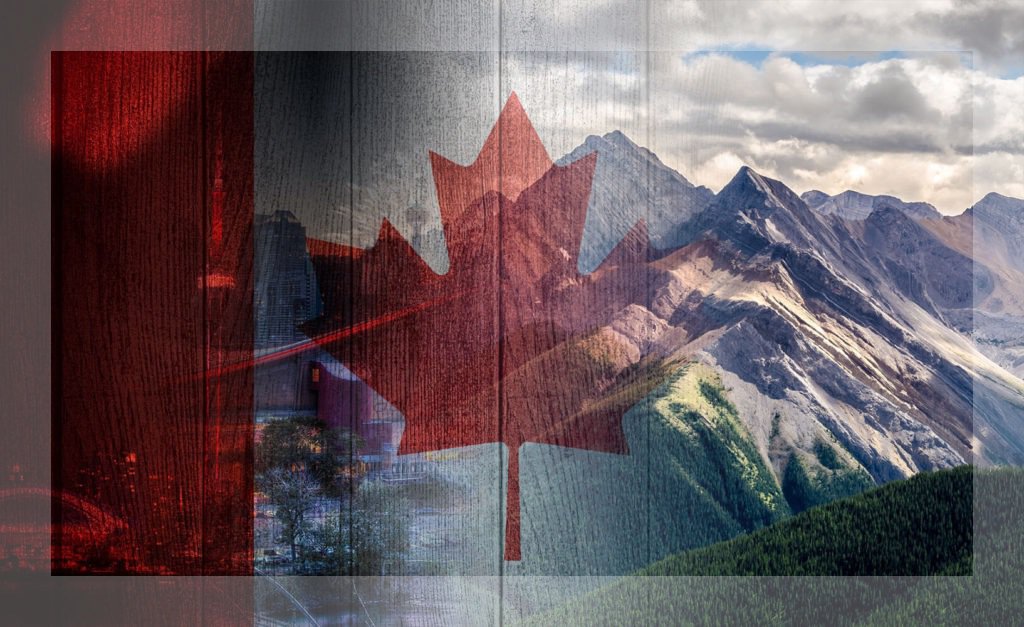 June Prayer-Points
Consider what has happened in Canada since January of this year.
A plane crash in Iran taking many Canadian lives
Oil prices continue a downward trend
Rail blockades and tensions disrupting our national infrastructures
COVID-19 outbreak and a closing of society
23 dead in Canada's worse mass shooting in Nova Scotia
Tragic deaths with our Canadian Forces
Demonstrations and challenges in society relating to recent racial issues;
calls to 'defund' our police force.
Prayer for effective leadership of our governments, federal and provincial and municipal as they continue to navigate through these trying times. The majority of us haven't experienced anything like this in our lifetime. We've never been this way before.
Pray for encouragement for the vast majority of our police forces who are doing their best to effectively serve Canadians. In the midst of considerations for policy changes, prayfor what can often be a thankless position that there would be those who will review these possible changes from a long term perspective and not just the urgency and pressure of the here and now.
Pray for our federal government to be accountable and forthcoming in disclosing what our expenditures have been regarding the financial measures around COVID-19.
Pray for economic recovery in how we will begin to service the incurred debt and also, what will be our national and provincial policies concerning any further pandemic threats in the future.
Uphold in prayer and support the ministries and organizations who continue to promote righteousness before our courts and elected officials. ARPA EFC Physicians for life to mention just 3 organizations that provide current information on the status of this federal Bills and reasons for concern.
(Conversion Therapy) Bill C-8  and Medical Assistance in Dying
As services resume across the nation lets pray for our spiritual leaders to hear from the Lord as to how without fear to safely gather again.
Pray that as believers meet, God will reveal what is truly essential to Him and we will be willing to enter into this new era with excitement and renewed commitment to the Lord.
Reflections:
Is the Church An Essential Service?
During this Covid-19 pandemic, provinces have debated whether or not places of worship should be considered an 'essential service' in society. An essential service (described on this Government of Canada website) lists the functions in each sector required to provide services that are necessary to ensure the health and safety, etc of Canadians. The severity of the circumstances may determine any changes. Reading through the list of essential services in each category, there was no mention of the benefits of spiritual guidance or support.
Many Canadians would dismiss places of worship
as an essential need in society.
Many Canadians live without any thought of their spiritual condition and could easily dismiss places of worship, or, churches, as an essential service in society. I find it interesting however, that right in the middle of the COVID-19 outbreak in the UK, the Guardian newspaper printed an article from the christian charity Tearfund who had conducted a survey:
"the British public turn to prayer as one in four tune in to religious services"
Like the UK, many people in Canada view the church as an essential service in a time of crisis. Over the last few months, numerous churches are reporting that online viewing of their Sunday services has nearly tripled in attendance.
Do you see the local church as
an essential service?
As a Christian, would you agree that the local church as essential to society? Perhaps your answer would depend on whether or not a particular church was actively seen as serving the community. I somewhat agree with that, but I would also argue that there are many within our local churches who are doing exactly that, they are actively serving in their community. Many of these individuals, who may have a critical function in the community, can be strengthened and nourished as part of a local church.
As important as it is for the church to be involved in caring for a community, the call to be actively and effectively proclaiming the message of salvation in Christ alone should be at the forefront in all that we are doing. From an eternal perspective, addressing a person's spiritual needs is the greatest function of the church. People perishing through COVID-19 or any other disease or illness need to know where they will spend eternity. This is essential.
Some Christians do not see the importance in returning in person to church gatherings and believe that they can receive what they need/want online. I do agree that churches have done an excellent job in having an effective online presence, but I believe that there are some very practical and biblical reasons to be able to physically connect with other Christians.
Have a look at a few important foundations which qualify as a New Testament Church, which turned the world upside down.
Teaching (regular and systematic teaching the Word)
Fellowship (which includes encouragement; worship; accountability; and discipline)
Breaking of Bread (Communion; helping to stay worshipful and Christ-centred)
Prayers (underlining the devotion of prayers for all)
Evangelism & Discipleship
Growth in spiritual character & giftedness

And they devoted themselves to the apostles' teaching and the fellowship,
to the breaking of bread and the prayers.
Acts 2:42
Go therefore and make disciples of all nations, baptizing them in the name of the Father and of the Son and of the Holy Spirit, teaching them to observe all that I have commanded you...
Matthew 28:19,20
So then you are no longer strangers and aliens, but you are fellow citizens with the saints and members of the household of God, built on the foundation of the apostles and prophets, Christ Jesus himself being the cornerstone, in whom the whole structure, being joined together, grows into a holy temple in the Lord. In him you also are being built together into a dwelling place for God by the Spirit.
Ephesians 2:19-22
For sure, some of these essential components of our Christian walk can be lived out and supported online, but not to the same degree as physically coming together. Physically/socially connecting with one-another is essential in fulfilling these foundational disciplines of a New Testament Church. Being in the same place together; hearing the same message; and challenging one-another to apply that message is vastly different from someone who privately goes online and likes a message, here and there. Becoming actively involved in the life of a caring community; hands-on serving; praying together; gathering around to help another believer in need; or learning under a gifted leader who regularly helps you apply systematic biblical teaching is vital to our growth as Christians.
As well, the context of nurturing an individual's spiritual gifting is seen as believers are walking closely with one-another. A person's spiritual gift is predominantly not to benefit that individual, but is given to edify the body of believers, (1Cor.12:4-7).
How often would a younger generation choose
to spend time with older adults and seniors?
Also, just think of the demographics of a local congregation where there is usually a good variety of young and old. Not many young adults, for example, would choose to gather with some seniors, (or vice versa), but this is actually an important aspect in developing a person's character and is a normal part of a healthy local church body.
'Online Christianity' could cause a growing trend that
may not accept accountability and correction
Another important, and often overlooked, aspect of a New Testament Church is the subject of accountability which underlines the importance of being in close fellowship with one-another. For example, in a world of only online Christianity what can be done with a fellow believer who chooses to live a blatantly sinful lifestyle? 'Online Christianity' could cause a growing trend that would not accept accountability and correction which would seriously damage the good name of the Church. Rather, by growing together in close and accountable relationships, the door opens to iron sharpening iron where a person can be lovingly challenged and corrected resulting in a life being restored or rescued. These, and many other vital aspects can so be easily overlooked if we all chose to indefinitely isolate ourselves from other Christians via only online services.
I do realize that we could go over-board here and so institutionalize our Christianity that there is no room left for an individual to thrive in his or her personal journey with God. Admittedly, there are times where an individual has been wrongly held back from going forward in what may be a radical walk of faith, but this is the exception, not the norm. I find it very refreshing to see someone step out in a direction they feel led to pursue. I'm actually not for a sort of 'cookie-cutter Christianity' that can become restrictive to someone who is earnestly pursuing God. But, that is why we need a plurality of leadership who are also growing together in wisdom and submission to the Lord and one-another.
Do you see yourself as an essential service?
Now how about you as an individual Christian? Don't laugh, but do you see yourself as an essential service in society? Didn't Jesus mean precisely that when he said,you are the salt of the earth, or the light of the world? (See Matt. 6:13-16). It's as we all seek to do our part in living out our Christianity that the testimony of the corporate body of Christ will be seen as essential.
Ask the question: How am I an essential service?
Rather than agreeing with society's branding of the church as an institution, (a non-essential one at that), we need to reaffirm that we are better seen as a living organism made up of people of all ages, all races, and walks of life. As individuals we can do things that can bless our society and by that hands-on approach, we de-institutionalize the church in people's minds. There is much that the Scriptures say about this, but it can be as simple as refreshing someone, or caring for someone who has a need like the good Samaritan, or doing your best to honour everyone. One thing is clear, our light is meant to be seen in the public square; 'let your light shine before others, so that they may see your good works and give glory to your Father who is in heaven'
Matt 5:16
May the God of all hope fill you with all joy and peace as you trust in Him,
so that you may overflow with hope by the power of the Holy Spirit.
~Romans 15:13
Pray
We have all listened to the various stories of the underlaying pain and emotional turmoil which have erupted in the recent protests relating to racial discrimination.
Hearts are stirred and there is a realization that we all must examine ourselves in light of scripture. Jesus is the answer. Jesus is the healer and the Scriptures teach us that in Christ, there is no longer Jew or Gentile, male or female, all are one. This includes all races; social status; young and old.
Alongside of the disturbing events there are many testimonies of God's healing hand reaching out into the communities which have been devastated. We've included the video from June 15 to encourage you.
I have prayed with Matt Lockett on the steps of the U.S. Supreme Court and have heard, first-hand this moving testimony of God's grace.
Upcoming Prayer Huddle
Save The Date and join Pastor Andrew Bryce on July 2 at 2:00 pm ADT.
◽️◽️◽️◽️
General Prayer Needs
We are committed to praying for the needs of our members and others. Our life groups are the primary place where you will receive prayer. We highly recommend you call your life group leader first and bring your need to your life group. Life groups share many things as they grow together. Your life group members expect to help by covering you in prayer.
◽️◽️◽️◽️
A New Tool for You
Download the Lectio 365 app recently introduced by 24-7 Prayer.
"Be inspired and equipped to seek God in your every day, and learn new, countercultural rhythms of stillness.
Lectio 365 is inspired by Lectio Divina, an ancient way of meditating on scripture, and helps you to P.R.A.Y. the Bible every day:
P ause to be still
R ejoice with a Psalm and R eflect on Scripture
A sk for God's help
Y ield to His will in your life "
....24-7Prayer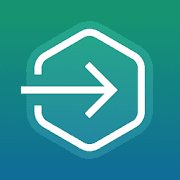 ◽️◽️◽️◽️
Grace Healing Rooms (Closed until further notice)
The International Association of Healing Room Ministries works in association with churches to re-establish physical healing within the body of Christ.
Our commission is Mark 16:17-18, "And these signs shall follow those that believe...they shall lay hands on the sick, and they shall recover".
Our goal is to establish uniformity and accountability in each work by offering, through an association, the tools to properly equip each healing room.
Our focus must be on the presence and power of the Holy Spirit to work through us to heal the sick.
◽️◽️◽️◽️
Prayer Needs
It is in relationship that we live our best spiritual journey and you will find immediate care and support through your Life Group and personal friend circle.
If you have a need, please contact our church office. Email your request to sccoffice@sccpei.com by using the form below.