Inner Healing / Life Coaching / Counselling Resources
Summerside Community Church has resources for helping anyone who wants to go deeper into self-exploration. Prayer Ministry, Life Coaching and Counselling are all ways to create patterns in life that help you move forward or understand a current situation more fully. Click on the Link below for more information.
◻️◻️◻️◻️
Understanding Grief
SOZO

The SOZO ministry is unique in that the main goal is to deal with the roots of hindrances to your personal connection to the Father, Son and Holy Spirit, enabling you to walk in the fullness of your God-given destiny.
Sozo is an inner healing/deliverance ministry
Sozo is simple, fast, Spirit-led and effective
Sozo finds issues in minutes instead of years
For information about an appointment, email sccoffice@sccpei.com
or call our church office phone # 902-436-8300.
Testimony
"I wish to take a few minutes and share with you the amazing and transforming experienced I encountered at a personal Sozo Prayer Ministry Session.
What I experienced at SOZO is something I believe that the body of Christ would definitely be blessed and benefit from. When God heals the brokenness in our lives we can truly walk in freedom and in the fulness of his abundant life in loving yourself, loving God, and loving others.
I wish to share a little of my testimony of what God has done in my life through SOZO. He has revealed the lies that I had been believing and replaced these lies with his glorious truth. He has taken a sharp dagger out of my heart and stopped the bleeding that was bringing pain, deception, resentment, and anger in my heart toward myself, and others. My Heavenly Father gave me a soft heart containing love, forgiveness, and trust. The Father has restored to me what the enemy had stolen. He has brought freedom in who I am as a daughter of the King of Kings and Lord of Lords. He has placed on me a cloak of his love, protection and safety. I am continuing my journey with my Heavenly Father and will walk in obedience in what Holy Spirit is asking of me. Jesus, "take the wheel " of my life and guide me, walk with me as I continue to be an influence for your Kingdom in Jesus name.
I wish to thank Ruth for hearing from Holy Spirit as He gave wisdom and guidance to her in facilitating this SOZO session. "
Blessings,
Deborah Christie❤️
◻️◻️◻️◻️
Integrated Health Transformation Centre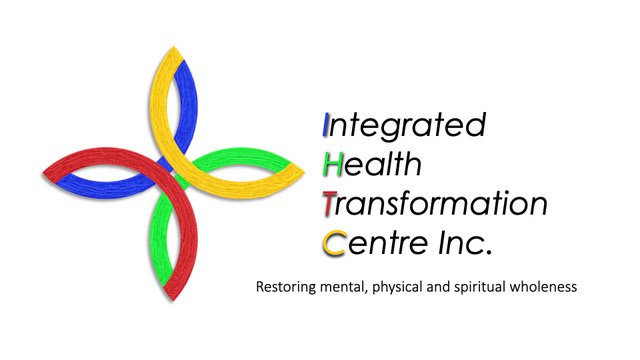 Integrated - We are an interdisciplinary healthcare ministry integrating medical science, psychology, physical therapies, and Christian spirituality.
Health - We aim to restore health and wellness to body, soul, and spirit.
Transformation - We desire to see lives, leaders, relationships, and communities transformed by love.
Centre - We serve the local community, as well as receive referrals from healthcare professionals and clergy in our Maritime Provinces region.
For more information click on the Link below.
◻️◻️◻️◻️
◻️◻️◻️◻️
Looking For Ways To Support Your Community? Salvation Army Food Bank
Many local families lack the resources to provide for their families each month. Summerside Community Church believes in helping our community. We have joined with The Salvation Army Food Bank to help replenish their shelves.
We welcome you and your family to participate in this Food Drive. Each month we will focus on a specific need The Salvation Army Food Bank has requested. Small contributions make an impact. Together, we can bless our community.
Feel free to find ways to have fun with this by involving the whole family.
Please drop your donations off at the designated table in the Cafe area.